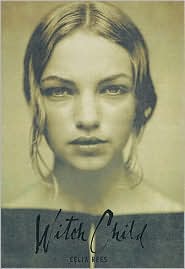 Fourteen year old Mary was not your average teenager. Her life wasn't composed of music, school, and boys. Mary was a girl living in the time of the witch hunts in the American colonies. After Mary's grandmother, is dragged off and killed for being a witch, Mary flees to the only place she thinks is safe. Rumors spread and now she is exposed to the new world of living in fear and danger. In this book, it follows the journal of a girl living with the secret that could end her life. She faces new challenges and meets new people, all of which affect the outcome of her life.
The only thing I could think of when I finished reading this book was "Wow." Not only did it leave you with that chilling realization that this happened in colonial times, it also kept you off the edge of your seat. I found myself screaming at the last few pages of the book, wondering how the author could have left us with what she did. I don't want to give up anything that happens but, if you see it, you should really go out and pick up this book.
I seriously couldn't put down this book. No matter how hard I tried, I also found myself going back to it. The way Mary's journal entries are laid out, it doesn't seem like your reading a book. I felt like I was literally looking into this girls journal and and reading about her every day life.
At first I thought this book would be predictable, but the author quickly changed my opinion on that. I found that everything I predicted was basically proven wrong. I have yet to pick up the sequel of the the book, Sorceress, but its on my list of reads.
Rating- 4 stars